Our dentists in Washington, DC, are pleased to be able to offer beautiful smiles to their neighbors in Washington, DC, and the surrounding communities.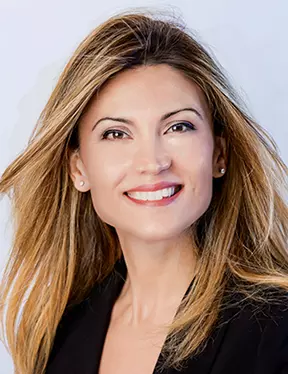 Samantha Siranli, DMD, PhD, FACP, earned her dental degree from the University of Pittsburgh School of Dental Medicine and has completed several postgraduate programs in prosthodontics, which is dedicated to the cosmetic and functional restoration of missing teeth. She has achieved fellowship in implant dentistry, is trained in advanced hospital dentistry, and even obtained a PhD in research on dental implants. In 2010, the American Board of Prosthodontics awarded her the most prestigious award in the field: Board Certification (Diplomate) in Prosthodontics. In 2011, on account of her work, Dr. Siranli a best dentist in Washington, DC was invited to be a featured speaker at the board's annual convention, where she presented her case to hundreds of colleagues from across the United States.
Dr. Siranli served as an associate professor, teaching and practicing implant dentistry and prosthodontics, at the University of Pittsburgh. Following that she was recruited to the Medical College of Georgia to teach aesthetics, implant dentistry, and prosthodontics. She has received numerous awards and is a contributing author to the book Esthetics in Dentistry. Dr. Siranli has presented lectures in aesthetic and implant dentistry at national and international conferences and is recognized as one of the premiere prosthodontists in the United States. She has been practicing general dentistry, aesthetic dentistry, implant dentistry, and prosthodontics for nearly two decades and uses the latest technological innovations in dentistry, including immediate placement and restoration of implants, computer-guided surgery, veneers, crowns, and new smiles in one day. In 2017, she was selected by her peers to be listed in topDentists™, which appeared in Washingtonian magazine.
Dr. Siranli and her husband have two beautiful children. When she's not spending time with her family, she also enjoys playing tennis, dancing, and reading.
Stephanie Elam Simmonett, DMD, is a Georgia native. She earned her Bachelor of Science in Biology and her Bachelor of Arts in Spanish at the University of Georgia and obtained her dental degree from Roseman University of Health Sciences in South Jordan, UT. Upon her graduation, she was inducted into Omicron Kappa Upsilon, the most prestigious national dental honor society, based on her intellectual and scholastic achievements and professionalism.
Dr. Simmonett was awarded the International Congress of Oral Implantologists' Pre-doctoral Achievement Award and scholarship in recognition of her interest in and commitment to oral implantology. She was also awarded a scholarship from the American College of Prosthodontics in recognition for Outstanding Undergraduate Achievement in the Study of Prosthodontics.
Dr. Simmonett is an active board member of the DC Academy of General Dentistry and an active member of the DC Dental Society. She is committed to continuing education to provide her patients with the best, most up-to-date dental care. When she is not practicing dentistry, Dr. Simmonett enjoys playing soccer and spending time with her husband, Andy, and her two dogs, Gizmo and Sophie.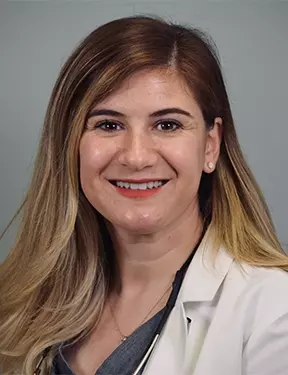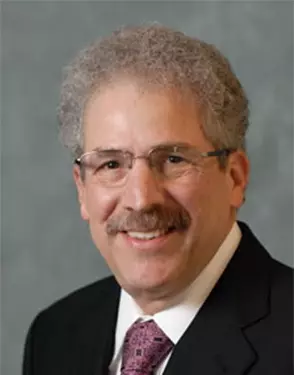 Michael Blicher, DDS, is a native of the Washington, DC, area. He earned a Bachelor of Science degree from the University of Maryland in College Park and his dental degree from the University of Maryland School of Dentistry in Baltimore. After dental school, he served as a captain in the U.S. Air Force, practicing dentistry at the Wright-Patterson Air Force Base in Dayton, Ohio. He has been in private practice in Washington, DC, for over 30 years. Dr. Blicher is an active member of the District of Columbia Dental Society, the American Dental Association, the Academy of General Dentistry, and the Maimonides Dental Study Club.
A past president and current secretary of the District of Columbia Dental Society, Dr. Blicher is also the vice president of the DC Academy of General Dentistry, section chair of the Metro DC chapter of the American College of Dentists, and on the Scientific Meeting Committee of the Academy of General Dentistry. He has been awarded fellowships in the Academy of General Dentistry, the Academy of Dentistry International, the American College of Dentists, the International College of Dentists, and the Pierre Fauchard Academy and is a dental products evaluator for Clinical Research Associates.
Dr. Blicher is honored to have been voted a topDentist in the last seven surveys of dentists as featured in Washingtonian magazine and was listed as a "Top-Rated Dentist" in the Washington Consumers' Checkbook Magazine. He is happily married to Emily Green-Blicher and has two grown children, Gabrielle and Brian. His hobbies include scuba diving, photography, golf, bike riding, and cruising around in his 1965 Mustang convertible.
Barbara Baxter, DMD, obtained her dental degree from Tufts University in Boston. She has more than 30 years of experience in her field. To provide the highest level of care possible, she stays up to date with the latest trends in modern dentistry. "I want to give my patients the exceptional care they deserve no matter how simple or complex the treatment is," she says. "Comfort is key."
Dr. Baxter uses a gentle touch and presents personalized treatment plans prepared with the individual in mind. She prides herself on letting patients know about the importance of preventive care to protect their teeth and gums and avoid more serious concerns in the future. This also reinforces good hygiene habits at home. With her friendly team's support, Dr. Baxter provides many preventive services, including digital X-rays, cleanings, fluoride treatment, and other hygiene care to monitor oral health. She is passionate about general and restorative dentistry.
When she isn't busy restoring and enhancing smiles, Dr. Baxter enjoys gardening and traveling.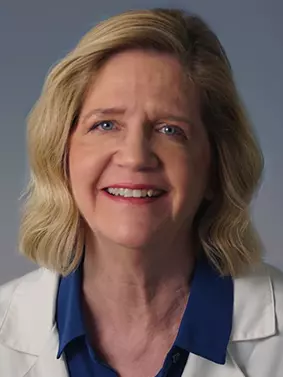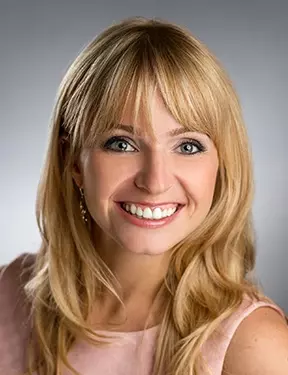 Olga Spivak, DMD, graduated with honors from the Boston University School of Dental Medicine (GSDM) where she received her dental degree. After growing up in St. Petersburg, Russia, Dr. Spivak received her Bachelor of Science degree and DDS from Saint-Petersburg State Medical University. Throughout her career path her passion has been esthetics dentistry and orthodontics. Upon her graduation from Boston University, she received the Hanau Excellence in Prosthodontics "Best of the Best Award." She has completed several orthodontic internships and externships, both nationally and internationally. She has continued to bring current dental innovative techniques internationally to her hometown and elevate the standard of care with the coming generation of dentistry through online webinars and live seminars. She is an Invisalign™-certified dentist with an affinity for digital dentistry.
Dr. Spivak has been an active member of the community and enjoys giving back to the public. She participates in multiple outreach programs to serve families and children with limited or no access to dental care such as the Special Olympics, Give Kids a Smile, the Health Fair, and AAWD Women to Women event. She is an active member of the American Dental Association, Massachusetts Dental Society, District of Columbia Dental Society, Greater Washington Academy of Women Dentists, and Alpha Omega Dental Fraternity. Dr. Spivak represented the American Student Dental Association (ASDA) at the GSDM chapter with the Community Service Committee. She also acted as Vice-President of the American Association of Public Health Dentistry at the GSDM chapter. Dr. Spivak is honored to have served for the past year on the Constitution and Bylaws Committee in the DCDS. She holds a personal passion to deliver comprehensive yet conservative dental care to help achieve emotional closure and patient satisfaction.
Our doctors are excited to meet you and discuss your dental needs. Call our office today at (202) 296-3330 for your first step toward your healthiest smile.