CEREC™Crowns Washington DC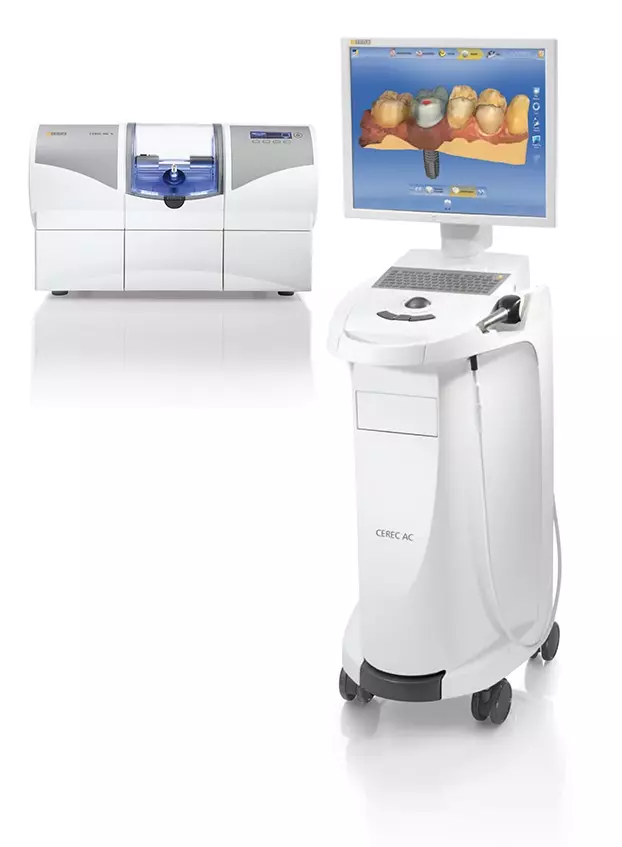 Natural-Looking Crowns Created in One Easy Visit
You know the usual routine. You visit a dentist and learn you need a dental crown. The dentist prepares the tooth to be repaired, takes an impression, and places a temporary crown. You then wait two weeks for a return visit, and then the dentist places your permanent crown. If for any reason the fit isn't perfect, then it goes back to the lab again and you wait. And once again you return to the dentist.
But with new technology called CEREC one-visit dentistry, that's all changed. Our doctors can reduce that process to just a single visit! CEREC is a computer-aided design and milling device. It allows us to construct a permanent crown in our in-house lab while you wait. There's no more waiting for an external lab, and no return trips to the dentist. Our patients love it!
CEREC allows us to repair a damaged tooth in about an hour. We no longer need to take dental impressions or create temporaries, and this technology allows us to satisfy patients looking for a long-lasting, aesthetic alternative to silver fillings.
To make your dental crown, we use a special camera to photograph the tooth. The picture is then displayed on a computer screen, allowing us to design your restoration. Then the CEREC machine takes over and automatically builds the restoration. Finally, we bond the restoration to the surface of the damaged tooth for the final repair.
All this makes a dental visit much easier and faster, and nobody wants to spend more time in the dental chair!
There's no charge to learn more about CEREC same day crowns. Call today at (202) 296-3330 to schedule your complimentary consultation for dental crowns in Washington, DC.